EXPLORERS TEAM IS GUE OFFICIAL FACILITY

Thanks to the constant presence inside the staff of a GUE instructor, the EXPLORERS TEAM Dive Center is the only officially recognized by GUE in Sardinia and one of the few in Italy!   This ensures at the same time a very flexible and cost-optimized organization of the courses, embedded in a simply ideal underwater context where amazing shipwrecks and other submerged wonders are as frame!
All GUE courses represent the best in terms of refinement, awareness and quality for each respective program with an explicit orientation to the exploration and conservation of the aquatic environment.
At any level the only real limit is just your desire to get in the game and learn!
Learn more about the GUE watching the video or click here!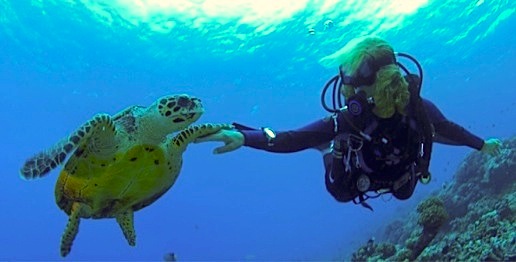 GUE RECREATIONAL COURSES
Whether you want to dive for the first time or, as already experienced diver, drastically improve your control while diving, GUE represents a unique opportunity in the diving industry: remaining still suspended in midwater, maneuvering with style forward and backward while using the most efficient configuration are skills unknown to the most but that will significantly improve your comfort and awareness!
Learn more ›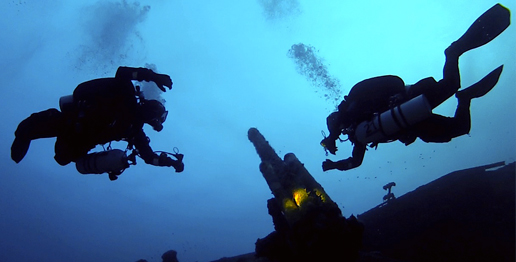 GUE TECHNICAL COURSES
Equipment setup, planning and procedures that arise from exemplary and unique field-experience​​, which have become in the last decade the absolute reference in terms of safety and efficiency in technical team-diving practice. Some examples are the extensive use of helium-based mixtures and extreme efficiency in prevention and management of most common emergencies!
---
The exclusive learning sequence used in all GUE programs provides dry demonstrations and skills practice and the extensive use of an underwater video support, which promotes very detailed video-debriefings; these are the tools used by the GUE instructor that make the real difference in the student's progression!