Da noi trovi:
Scooter Subacquei / DPV
Mute Stagne e Sottomuta
Attrezzature GUE/DIR complete
Torce Primarie LED e HID
KIT GoPro3 LCD fino ai 200m
EXPLORERS TEAM Dive Center has been equipped without omitting no one detail for each individual component, boasting certain types of equipment that really few centers can provide.
Among these in particular stand out a wide range of CYLINDERS (single, double and stage), a triple variety of TECHNICAL BCs, PRIMARY LIGHTS with both LED and HID technology, highest-quality REGULATORS in various configurations, trilaminate DRY SUITES and (our pride!) a pair of technical SCOOTERS/DPVs top of the market!
Below is a list of the equipment at disposal of our divers which you can not only rent, but also decide to dive and test in view of a future purchase.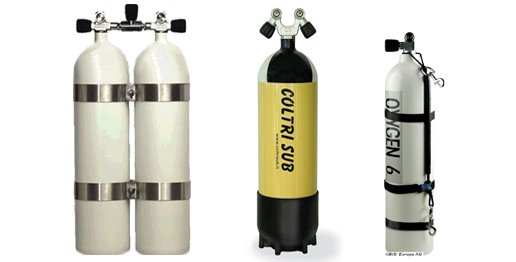 Bombole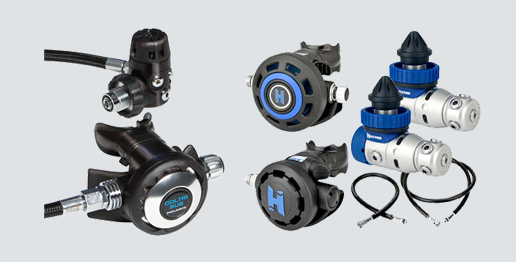 Erogatori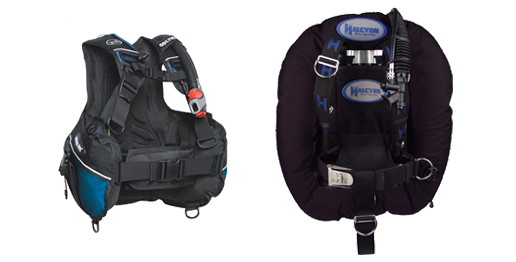 GAV / COMP. ASSETTO
Visualizza
REC (Coltri/Varie)


10 x Bombola 12L acciaio bi-attacco
10 x Bombola 15L acciaio bi-attacco
4 x Bombola 5L acciaio

TECH (BtS/Halcyon)

6 x Bibombola D12L acciaio "concave"
3 x Bibombola D18L acciaio
12 x Bombola Stage Alu-S80/11L
6 x Bombola Stage Alu-S40/5,5L
5 x Kit Argon cpl. 0,85L/1L alu/acc
Visualizza
REC / PADI (Coltri)


10 x Kit config. Octopus cpl. Polaris

TECH / GUE (BtS/Halcyon)

3 x Kit H-75P/Halo config. DIR cpl., Post. Dx/Sx
9 x Kit H-75P/Aura config. DIR cpl., Stage
5 x Kit "Mini-Argon" con valvola OPV
Visualizza
REC / PADI (Coltri)


10 x Jacket OJ-2 tg. da XS a XL

TECH / GUE (Halcyon)

3 x Evolve 40lb MC System (bibo)
2 x Eclipse 30lb MC System (mono)
---
Mute e Vestiario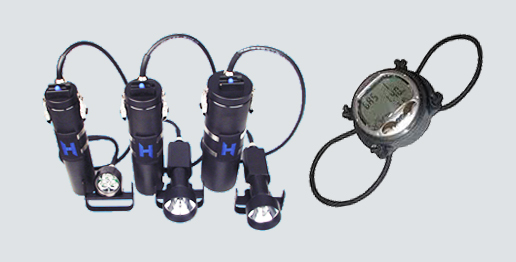 Torce e Strumenti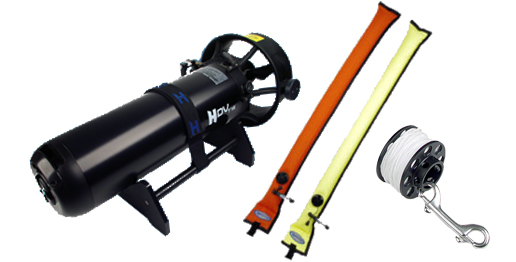 DPV e Accessori
Visualizza
Mute stagne in trilaminato
Sottomuta vari
Mute umide intere c/cappuccio 5mm
Scarpette in Neoprene
Pinne Scubapro Jetfins
Pinne a cinghiolo
Pinne a scarpetta
Maschere e Boccagli
Ampia varietà di taglie e modelli
Visualizza
TORCE PRIMARIE


2 x Halcyon Explorer HID 21W-9Ah
2 x Halcyon EOS LED 12W-4.5Ah
1 x X-CAVE HID 45W-10Ah

TORCE TRADIZ. / BACK-UP

4 x Halcyon Scout/MiniScout LED
6 x Coltri Speedlight LED 40W

STRUMENTI

2 x Uwatec Aladin 2g
6 x Bussola da polso
Visualizza
2 x Scooter DPV Halcyon HDV-T16
SMB, Spools, Reels, moschettoni vari
Kit GoPro Hero3 Black + schermo LCD
Scafandro per GoPro - RecSea 200m
Pesi 1-2-2,5 Kg / V-Weight 3-4 Kg